Company Overview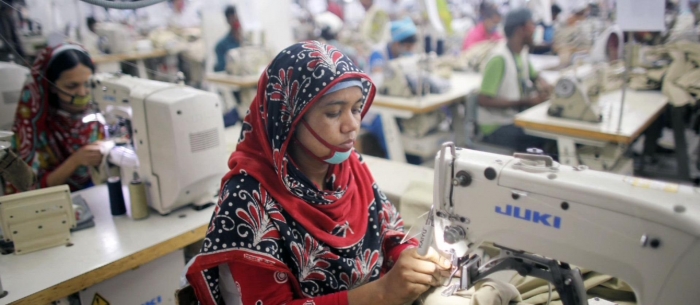 1. AN OVERVIEW
THE DIRECTORS OF" R.TEX FASHION LTD." ENVISAGES SETTING UP AN EXPORT ORIENTED KNITWEAR MANUFACTURING UNIT FOR PRODUCTING HIGH QUALITY KNITWEAR REQUIRED BY THE EXPORT ORIENTED READYMADE GARMENTS FOR INTERNATIONAL MARKET LIKE , ITALY, USA, CANADA,GERMANY,SPAIN,UK,RUSSIA. PRODUCTION CAPACITY OF THE PLANT INITIALY IS 1,50,000.00 DOZ PER ANNUM. THE TOTAL COST OF THE PROJECT HAS BEEN ESTIMATED AT US$ 8,70,000.00.
OUR BUYER : DESIMES S.L.U,ROLLY,R.G. PUBLICIDED Y REGALOS DE EMPRESA SL,MOUNTAIN WAREHOUSE,AUDES GROUP S.R.L,JAYTEX GROUP CANADA, PIAZZA ITALIA S.P.A, 1St AMRECAN,ETC.

2. CORPORATE SETUP AND MANAGEMENT
THE " R.TEX FASHION LTD . " IS A JOINT STOCK COMPANIES WHERE MR. RIPON BHUYAN
IS IST MANAGING DIRECTOR APART FROM THIS ORGANIZATION
MR. RIPON BHUYAN IS A M.S.S BY PROFESSION HAVING 20 YEARS
EXPERIENCE IN RUNNING GARMENTS.
MR. SHAH ALAM, CHAIRMAN ALSO EPERIANCED BUSINESS PERSON.
EVENTUALLY , THE DIRECTORS WANTS TO EXPAND THE PROJECT INTO A COMPOSITE UNIT HAVING DEYING UNITS. THE COMPANY RUNING UNDER CORPORATE MANAGEMENT HAVING ADEQUATE PEOPLE ON THE MANAGEMENT LABEL ALSO HAVING GOOD CONNECTIONS MANY GOOD BUYERS FROM VARIOUS COUNTRIES ..
3. PROJECT BRIEF
A. PRODUCTION CAPACITY : -
THE YEARLY PRODUCTION CAPACITY 150,000.00 DOZ. PER ANNAM
B. COST OF PROJECT AND SOURCE OF FINANCING :THE COST OF THE PROJECT IS ESTIMATED FOR MACHINERY AND EQUIPMENT AT US$ 3,20,000.00. ( ONLY FOR READYMADE GARMERNTS ). THE SOURCE OF FINANCING IS CASH INVESTMENT OF DIRECTORS OWN SOURCE.
Click Here To Download Full Profile